studiolo für FHNW Olten, Switzerland
Art and design object for university of applied sciences in Olten.
concept and design of the whole project: Jürg Orfei & Ronny Hardliz

Idea:
Outside is like a international transportation box, just delivered...rough beames, plywood.
Inside: finest crafted marquetry (inlaid) decorations on all 4 walls, and floor and ceiling.
Design of the marquetry: environment you would see if the walls were transparent...plus the flying ideas (sheets) from above.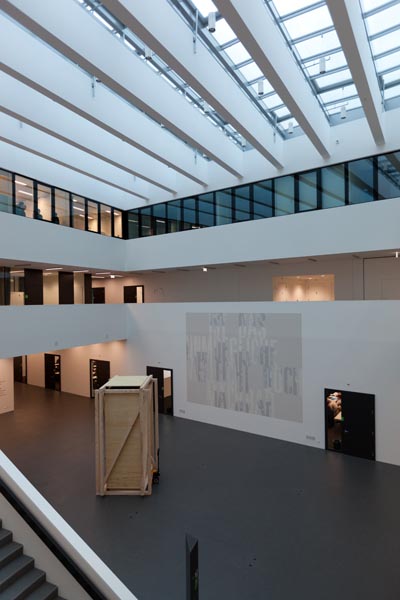 The object in the lobby.
Details in each corner, size inside the box: L 1600 x W 1200 x H 3500 mm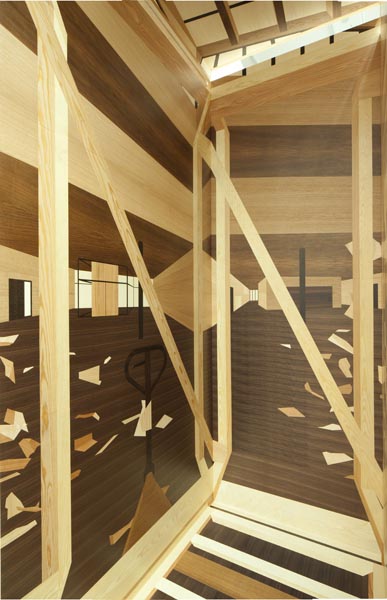 view to ceiling
view from inside to the halfopen door.
You see the inlaid beams are corresponding to the real beams outside.